i
Lost Trails Lodge, Truckee, California. A beautiful backcountry ski lodge and site for my upcoming Emotional Intelligence Retreat. I also got engaged to be married at this snowy, remote lodge.
Dates TBA, LOST TRAIL LODGE, TRUCKEE, CA
Peak Performance Leadership Retreat
HOW DO YOU ACHIEVE PEAK LEADERSHIP PERFORMANCE?
Motivated leaders are relying on innovative methods. One is being present and focused, or mindful. The other is using emotional intelligence. Research shows that emotional intelligence matters twice as much as technical ability or IQ when it comes to achieving peak performance.
You will be one of the first in the world to experience this evidence based emotional intelligence training program, developed by Daniel Goleman.
i
Truckee, CA. A group of backcountry skiers out for the day.
Coming 2018
Alumination, a feature length documentary
"Adventure is where you find it...except at home in the rocking chair." -Wally Byam (founder of Airstream)
Interview and filming with Producer Eric Bricker.
Photos by Flash Creative Photography
i
Point Mugu State Beach, near Malibu California. Producer Eric Bricker and crew met me and my Airstream on the beach for an interview and filming for the upcoming Airstream documentary, Alumination.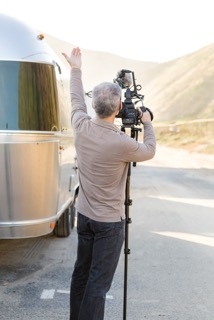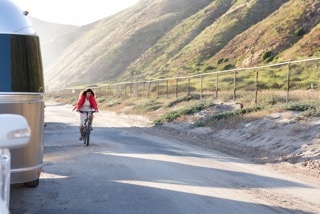 FEBRUARY 22, 2018 @ The Hilton Union Square,
333 O'Farrell Street, San Francisco, CA
Wisdom 2.0
How do we live with greater presence, purpose, and wisdom in the digital age?
Join me at the People's Stage on Friday, February 23, @10:25am as I share my story, Travel at Your Own Risk. What an honor it is to be a speaker at this powerful conference!
i
Wisdom 2.0, San Francisco, California. I was voted to speak on to the People's Stage at this incredible conference.
5 stages, 3,000 people, 30 countries, and over 75 speakers
Wisdom 2.0 addresses the great challenge of our age: to not only live connected to one another through technology, but to do so in ways that are beneficial to our own well-being, effective in our work, and useful to the world.
Featured in the New York Times, Wired, Fast Company, Huffington Post, Financial Times, Forbes and many other business magazines, the Wisdom 2.0 Summit has sparked an ardent discussion in Silicon Valley, New York business circles, and in communities around the globe of the value of mindfulness in our high-speed, interconnected age.
i
According to research, Emotional Intelligence matters twice as much as technical expertise or IQ.
JULY 20, 2017, VICTORY WORKSPACE, DANVILLE, CA
Emotional Intelligence + High Performance
According to the World Economic Forum, what's one of the top 10 job skills that will be essential in 2020 that wasn't even on the list in 2015?
What distinguishes great leaders from simply good ones?
The answer: Emotional Intelligence. Emotional Intelligence is the ability to be aware of our own emotions, to be conscious of the emotions of the people around us, and to manage our emotions effectively in professional and personal relationships, even when those relationships become difficult.
According to research, Emotional Intelligence matters twice as much as technical expertise or IQ. Emotional Intelligence accounts for 67% of the abilities necessary for superior performance. And, Emotional Intelligence is the primary determinant of the quality of our relationships, at work and in our personal lives. The great news is that through focused and disciplined practice, we can improve our Emotional Intelligence.
In this workshop, you will get a greater understanding of Emotional Intelligence and its impact on workplace performance and leadership. You will learn specific techniques to improve your own Emotional Intelligence, which include:
building self awareness

developing empathy

effectively managing yourself in relationships
Meta Yoga Interview with Sarah Kivel Lewis
Through fun, thought provoking conversation, we will begin to clarify your vision, identify your values and create balance in your life so that you can GET WHAT YOU WANT!
i
Top Photo: Breckenridge, Colorado. One of my favorite places in the world.